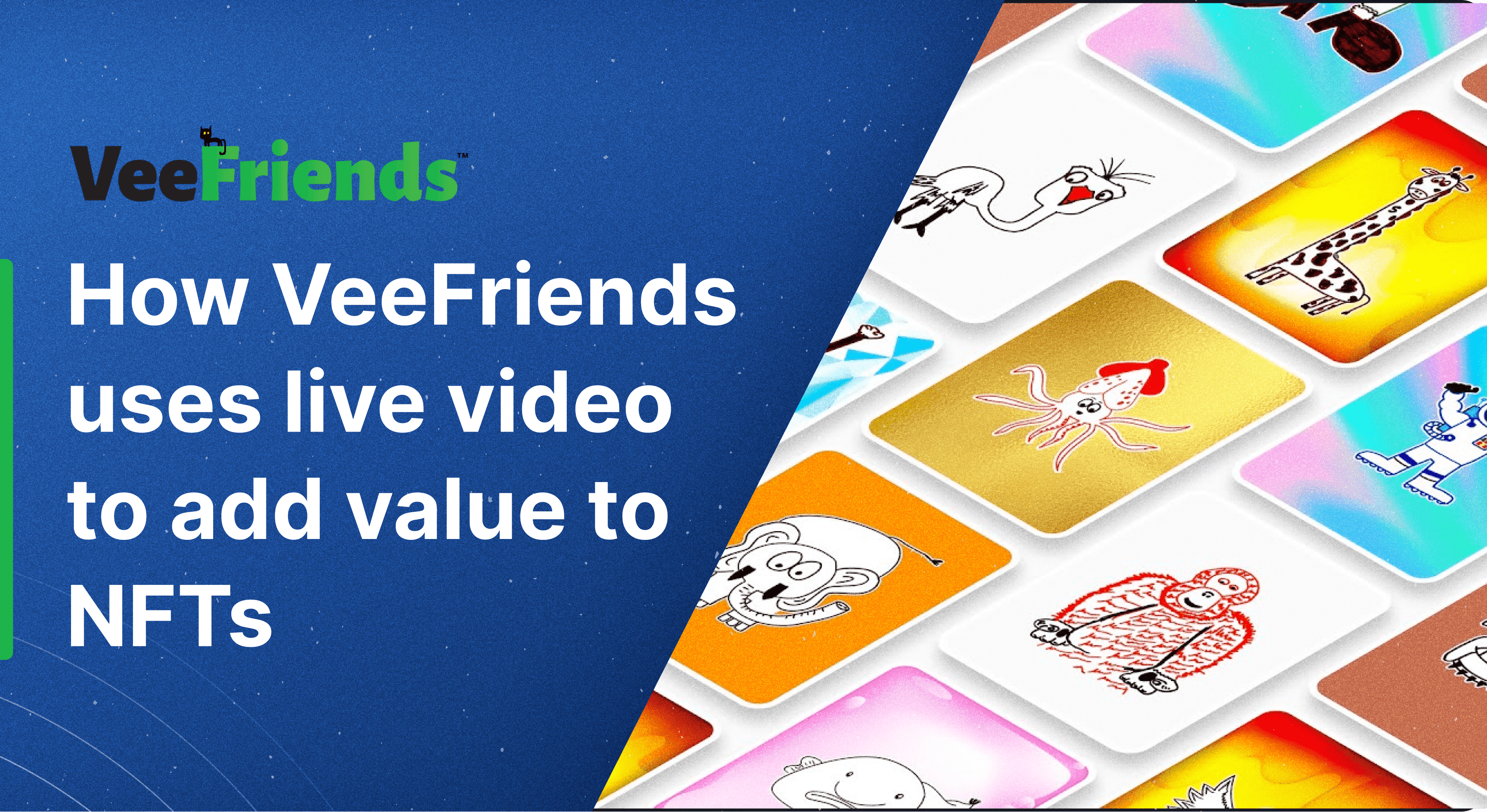 Gary Vaynerchuk has had many successful stints in business so far. He has expanded his family's wine business, sold his restaurant reservation app Resy to American Express and currently operates as the CEO of his own communications holding company, VaynerX. In May 2021, Gary dropped his first NFT collection, titled VeeFriends, which has since matured and expanded into a modern IP company - with expansion into events & experiences, brand licensing, consumer products, and more.
Even accounting for the crypto-craze, there is no denying VeeFriends' success. What sets them apart in this space is Gary and the team's vision to not follow the usual NFT route: drop a collection, sell and get out. Rather, they see the collection as just the first step. They want VeeFriends to be a high utility NFT, something to which they can add value constantly. The plan is to create a community, and provide avenues for that community to interact - events, meetups, workshops, 1:1 chats with Gary himself and more.
The VeeFriends team had 2 ideas in mind for virtual events:
An open event for all VeeFriends customers - Gary would publish the link to the meeting on his social media, where he had over 3 million followers
VeeFriends Meet, a closed event where customers who purchased a certain NFT can meet with each other or with Gary himself
There were a few challenges to solve to make this happen:
The links shouldn't be accessible to anyone who doesn't have a VeeFriends account
It shouldn't require an additional account/app to join
For VeeFriends Meet, the access should be enabled based on whether or not someone has purchased a specific token
The VeeFriends team needed a fully customizable video platform that worked with their business logic. An equally important criteria was the ability to scale. 100ms won out in the evaluation process.
The first project they tested out with 100ms was VeeFriends Meet. The first event had around 150 participants who had purchased the whimsically named Gift Goat NFT.
A call link was shared on VeeFriends' discord and other channels
The link would first open up the VeeFriends account page
Each account would be linked to their their crypto wallet, which would have purchase history of NFTs
The NFT purchase details were used to generate authorization tokens through API, which would enable access to the meeting room
Access levels such as backstage, speaker, etc. were also available to make the meeting more interactive
Phillip Estes, Head of Mobile Development, credits 100ms' excellent documentation for how easily they were able to go live and test this out.
"I work with React, and I love 100ms' docs. Working examples are provided for everything and it was instrumental in us going live in under 2.5 months"
In October 2022, just 2.5 months after signing up with 100ms, VeeFriends hosted an in-person event for their NFT customers in Atlanta where the speakers included Gary and Shaquille O' Neal. They wanted VeeFriends customers in other parts of the world to attend as well, so they streamed the event with 100ms.
"We had 300 participants with 9 people backstage. The experience was seamless, and the call quality was great. People were going off on the chat with questions for Gary and Shaquille, so it was super interactive and fun"
Next, they wanted to test out a larger crowd hosted on 100ms. An event to announce their upcoming projects proved to be the ideal opportunity. Gary published the call link over his social handles and invited people to join. Since the launch was public, it didn't need the additional authorization step. Over 700 people had joined the call.
"Many solutions we'd scoped simply wouldn't work for us as we reached 1000+ participants. Either the quality breaks or it becomes too expensive. 100ms has been great as we scaled the virtual events"
As a step to get the community more involved, they are testing out opening virtual events to everyone: anyone with a VeeFriends NFT would be able to create a virtual room and interact with others (this would be simple to do with the 100ms Roles feature). They are also integrating HLS to scale their virtual events to 1000+ participants.
The second edition of VeeCon, their flagship conference, is slated for May 18th in Indianapolis. So if you're around there, check it out!