February 2, 20232 min read
100ms started out as an SDK for real-time video conferencing, with 10,000 free minutes of usage for developers to try out the product. Since then, we've added new capabilities: interactive live streaming, external streaming to social media platforms, and various forms of recording.
Today, we're updating our pricing model with free minutes of usage for all capabilities. This ensures developers can sign up and try out all of 100ms, with sufficient free minutes available for product evaluation. This includes the following free minutes:
Real-time video conferencing: 10,000 mins
Interactive live streaming: 10,000 viewer minutes and 1,000 encoding minutes
External streaming: 300 mins
Recording: 300 mins
These changes will be applicable from the January 2023 billing cycle, and will reflect on your upcoming invoices (if you've crossed the free limit).
In addition to the increased free minutes, we're shipping new features to the 100ms Dashboard to make your billing experience more self-serve.
Usage overview on the 100ms Dashboard has been updated to include all capabilities, along with a summary of total used minutes and remaining free minutes. This gives you more observability on your usage patterns, and helps you predict an upcoming invoice.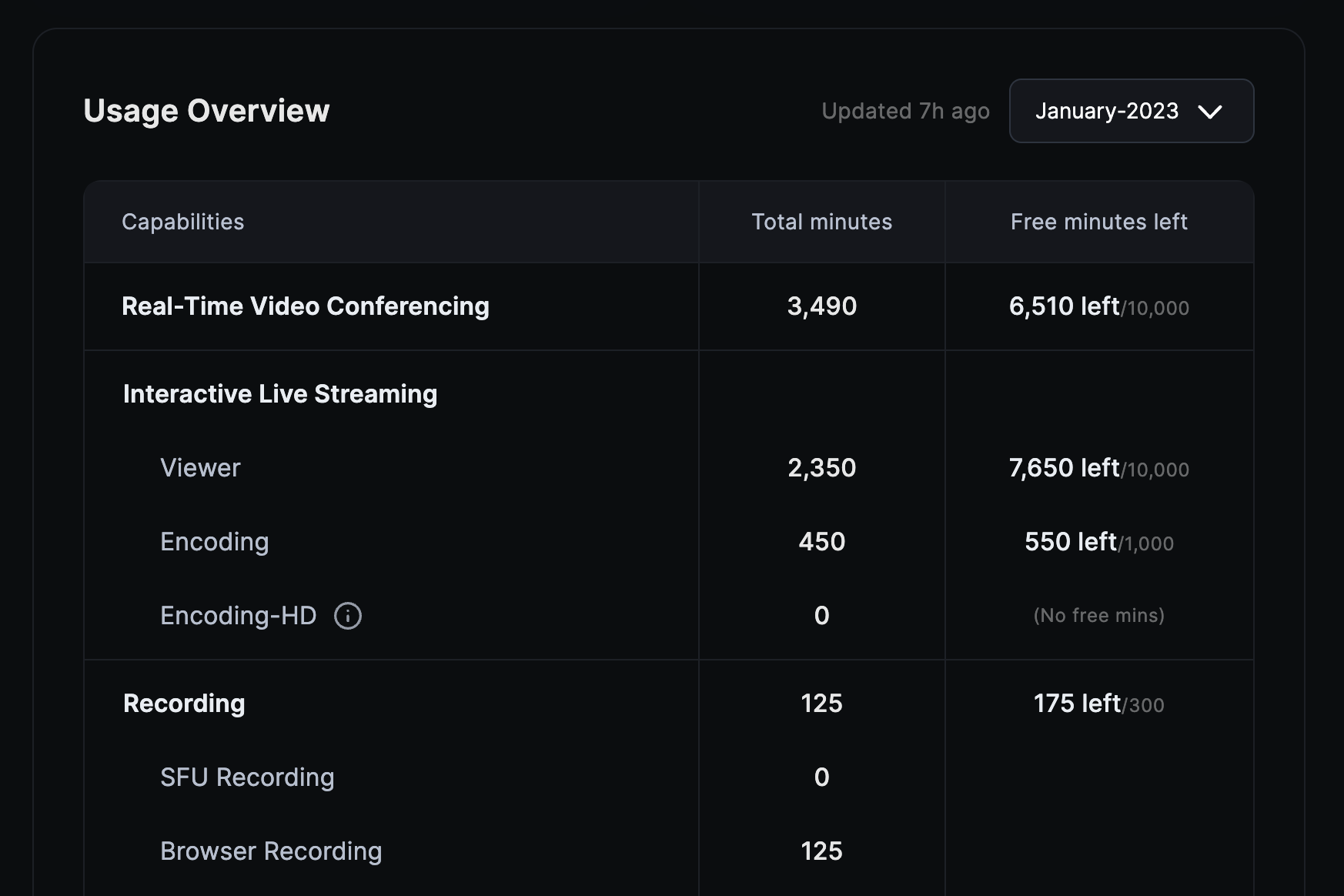 We've shipped an invoices page for you to track new and past invoices. Outstanding invoices can be paid directly from here.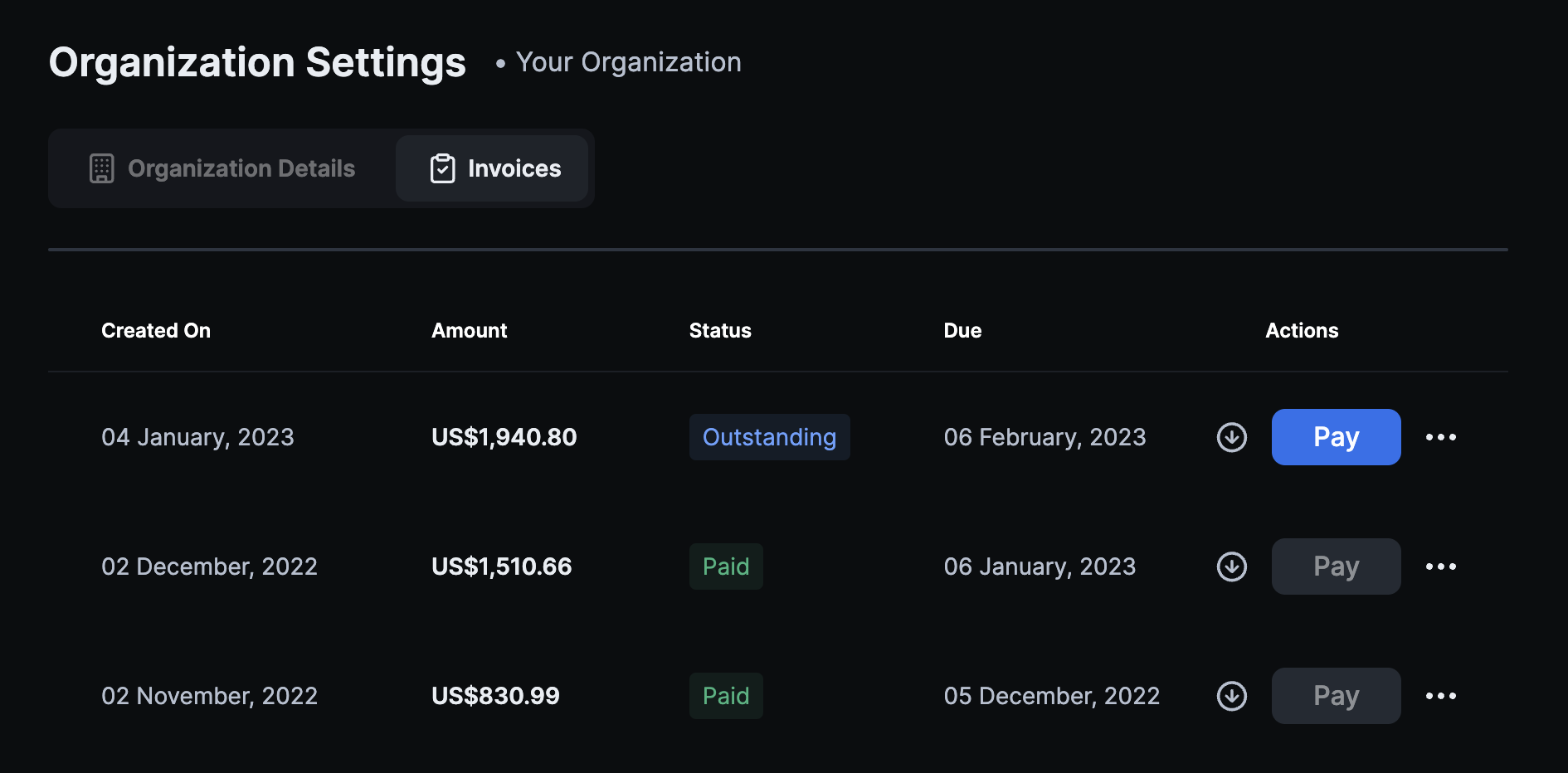 The 100ms Dashboard will also allow you to configure a payment method on your organisation account. We use Stripe to securely store your credit card information. This feature will be available in the second week of February – in time for your upcoming invoice.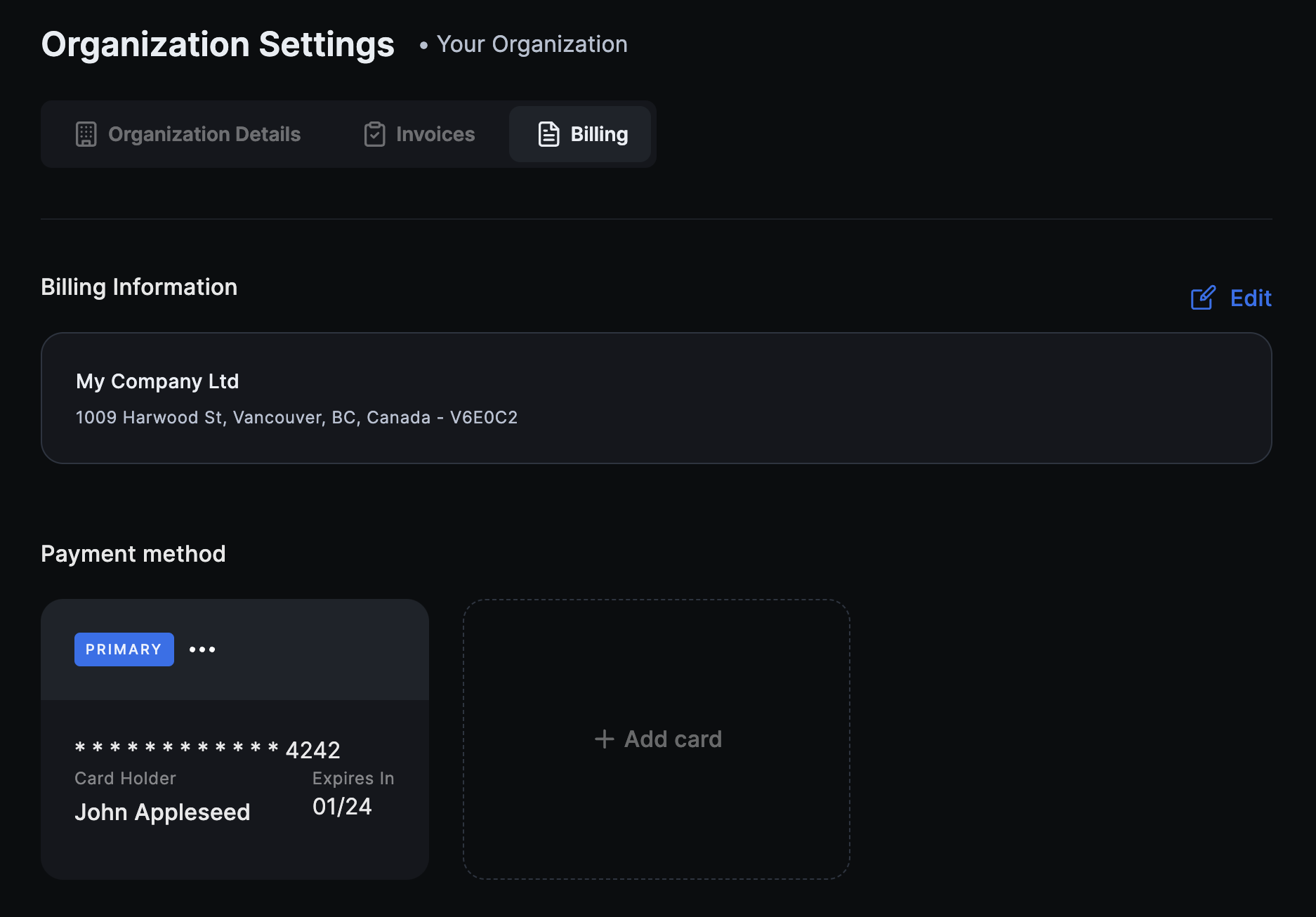 That's all for now! If you have any feedback, hit us up in the chat widget on the dashboard or on Discord. We hope this extension of free minutes and self-serve billing improves your experience of building with 100ms.