I am thrilled to announce that 100ms has secured $20M in Series A funding. This round was led by Falcon Edge's Alpha Wave Incubation and also included participation from Matrix, Accel, LocalGlobe, and Strive.vc.
We're excited to have them with us on the next phase of our journey: to enable companies across the world to build deeper-than-physical live video experiences in less than half a dozen lines of code.
For a product team building a virtual classroom, or a live dating app, current PaaS solutions have not been enough. Most PaaS solutions struggle to deliver on the basic promise of resilient audio-video. Developers spend time fixing A/V issues instead of building features that would make the experience truly immersive.
The first phase of our journey was focussed on solving this core problem: providing resilient video with minimal coding effort.
When we started 100ms in 2020, most of the industry had accepted 10-15% failure rates as the cost of doing business. Connection failures, device incompatibilities, unclear audio were non-trivial problems that most developer teams struggled with.
We set ourselves a goal to bring down failure rates to less than 1% for our customers.
We breached that threshold this month.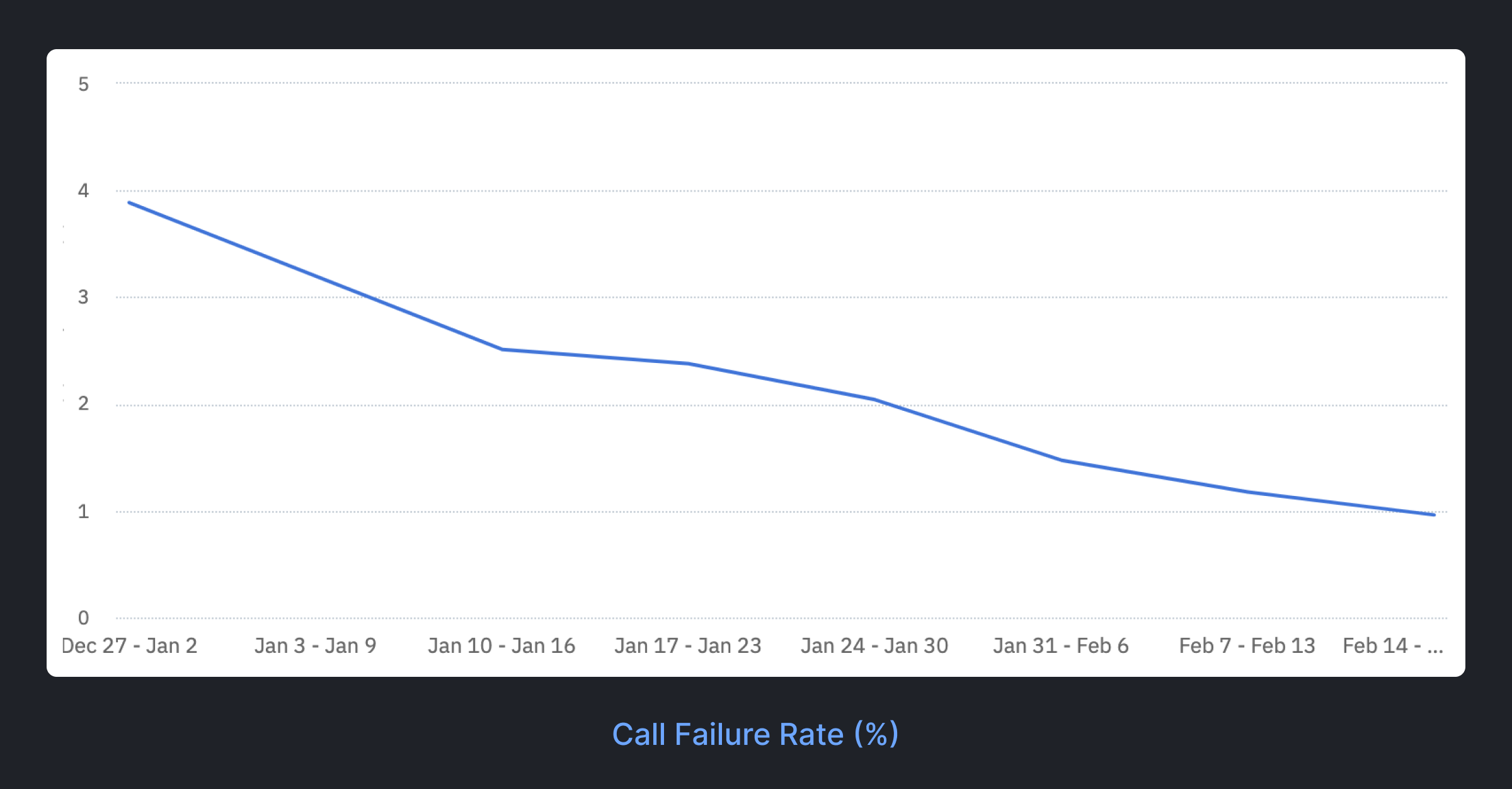 This has unlocked massive growth—not only for us, but for our customers as well. We've grown 20X since we announced our seed round in October.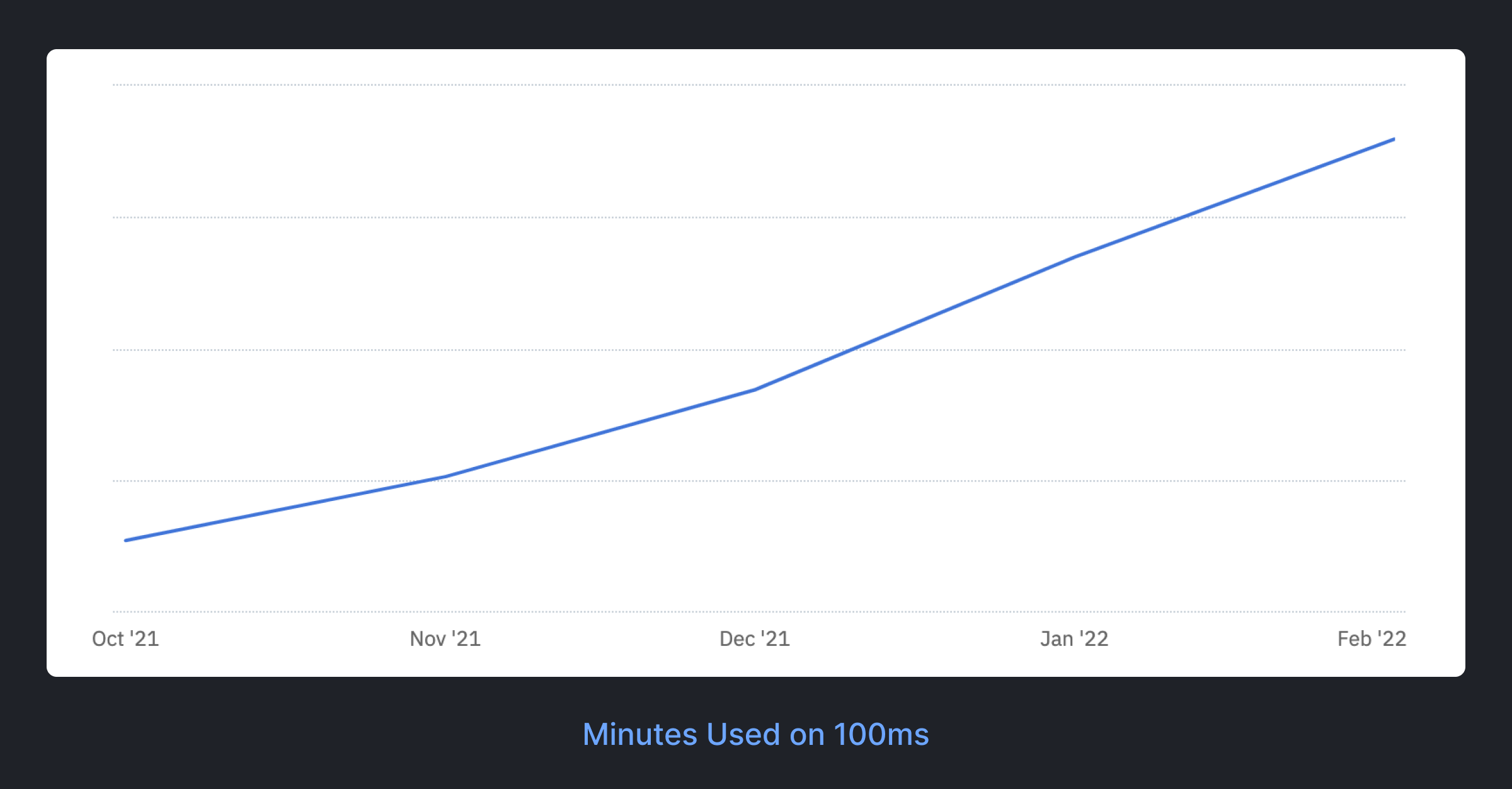 Our early traction and developer love (join our Discord!) validates and drives our singular focus on quality. We are committed to improving audio-video quality even further for our customers over the next few quarters.
With the new funds, we can now also focus on starting the next big thing: empowering developers to build deeper-than-physical live video experiences—in less than half a dozen lines of code.
The pandemic has forced us to move to an increasingly virtual world to continue with our lives. This hasn't been easy on anybody, including businesses.
Companies around the world have leveraged existing tech like Zoom, Google Meet, WhatsApp, Discord and others, to remain productive through the crisis. Such tech has also kept us connected to loved ones separated by geography and circumstance.
But we need more.
Businesses have moved online but boxed their users into the same limiting experiences of Zoom and Teams which were not built to solve these use cases—they're just solving for the video conferencing problem. These tools cannot closely replicate real-world interaction in the realm of video, which means that users continue to feel alienated and disconnected when using them. Naturally, this has led to significant user fatigue.
Imagine if businesses could build live video experiences that are truly native for their users.
Healthcare
As doctors and patients meet online for various medical needs, a more involved virtual experience is required.
Instead of patients just seeing the "Please wait for the host to start this meeting" message, which can induce anxiety in a medical setting, we invite them into a virtual waiting room that resembles an actual doctor's waiting room. Here, the nurse notes a patient's vital signs, provides counsel on waiting times and anything else required. When the doctor is ready, they are ushered into the virtual chamber for consultation.
Dating
One of our customers has replicated the real-world experience of watching an artist perform live while in a private virtual room for two people. People can bond over video while watching the show, recreating the real world experience of attending an event together.
Fitness
We're seeing possibilities ranging from something as simple as adding Spotify streaming for a fitness class to addressing individual injury concerns over an interactive video gym experience. Customers have also implemented an incognito mode for privacy-conscious users.
Education
Virtual schools are creating virtual libraries, common rooms, shared homework spaces. Classrooms with breakout tables with individual TAs and teachers moving around allows personalized attention that's not possible in a real-world setting.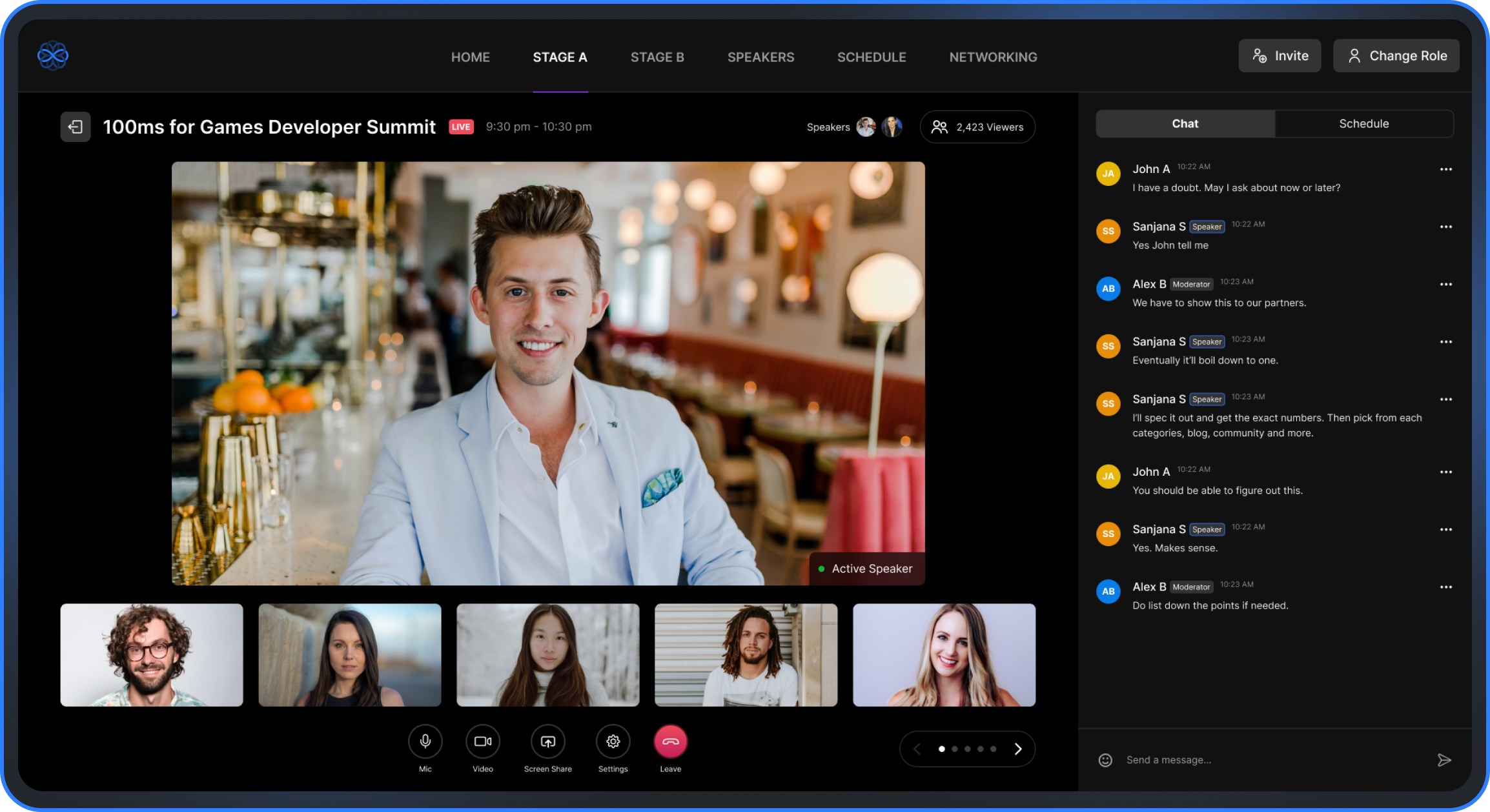 We're working towards building out fully customizable starter-kits and plugins, for all of these use cases.
Our goal is to allow product teams to not only imagine but execute truly interactive experiences for their users with six lines of code.
True to our credo of delightful developer experience, these starter kits will be fully customizable, including code that anyone can fork and contribute back to.
Experience our first starter-kit, built with Vercel: the Virtual Events Starter Kit.
For a long time, large scale video streaming used by, say, sports broadcasts has operated in silos separate from conferencing use cases like audio-rooms. This limited customers from adding interactivity in large-scale experiences.
We'll be investing deeply into bringing both these worlds into a single platform and unlocking massive scale for our customers.
We've just scratched the surface. We're seeing new use cases emerge across industries all over the world. Our users include, among others, companies like WhiteHat Jr, Circle, Paytm Insider, Frontrow, and Kutumb.
This funding marks a milestone in a long journey towards enabling deeper-than-physical experiences on the internet. Needless to say, we are super excited about what's next.
If you're looking to build a custom live video experience for your users, sign up for free and experience how 100ms can help you do exactly that. Or book a demo with us to explore the product. If you're interested in knowing more about video engineering, join our discord server.
Here are some interesting reads from 100ms